A-Level H2 Mathematics Tuition
81.8%
OF STUDENTS SCORED
A and B in 2021
Our objective is to address the difficulties commonly faced by JC students in A-Level Mathematics. Our lessons are well-structured and delivered systematically to meet the learning needs of the students.
H2 Mathematics Classes For 2022 Have Started.
The course syllabus at The Annexe Project prepares students adequately for A Level Higher 2 Mathematics, where students develop mathematical thinking and reasoning skills as well that are essential for further learning of Mathematics. H2 Mathematics is designed to prepare students for a range of university courses, including mathematics, sciences, engineering and related courses, where a good foundation in mathematics is required. Through applications of mathematics, students also develop an appreciation of mathematics and its connections to other disciplines and to the real world.
| class | schedule |
| --- | --- |
| JC1 Class | Open For Registration |
| JC2 Class A | Every Friday 6:00pm – 8:00pm |
| JC2 Class B | Every Saturday 10:00am – 12:00pm |
Course Framework
Every year between August and October, our star tutor Mr Alvin Yeo will prepare his J2 students intensively through a 16- lesson Full Revision Program package followed by Mock Examinations Paper 1 and 2 set by himself that effectively prepares them to get their As. To increase the practice intensity for H2 Mathematics, A-level students can also enroll themselves into the ASTRO Program that kicks start on the first week of June yearly.
Functions
Concepts of function, domain, and range
Finding inverse functions and composite functions
Conditions for the existence of inverse functions and composite functions
Domain restriction to obtain an inverse function
Relationship between a function and its inverse
Use of notations
Graphs and transformations
Important characteristics of graphs such as symmetry, intersections with the axes, turning points, and asymptotes
Determining the equations of asymptotes, axes of symmetry, and restrictions on the possible values of x and/or y
Simple parametric equations and their graphs
Equations and inequalities
Formulating an equation, a system of linear equations, or inequalities from a problem situation
Solving an equation exactly or approximately using a graphing calculator
Solving a system of linear equations using a graphing calculator
Vectors
Basic properties of vectors in two and three dimensions
Scalar and vector products in vectors
Three-dimensional vector geometry
Introduction to Complex Numbers
Complex numbers expressed in cartesian form
Complex numbers expressed in polar form
Calculus
Differentiation
Maclaurin series
Definite integrals
Differential equations
Probability and Statistics
Addition and multiplication principles for counting
Concepts of permutation (npr) and combination (ncr)
Discrete random variables
Normal distribution
Sampling
Hypothesis testing
Correlation and linear regression

Our 4-pronged approach
01.
Weekly
Lectures
Lectures are conducted by head-tutor Mr Alvin Yeo on a weekly basis to an average class size of 10 students. We prepare lecture notes for each day that come with clear step-by- step worked examples and tips on tackling important questions. Lectures are also recorded on Zoom so that students have a video copy of all lessons.
02.
Tutorial
Questions
Students will be given tutorial questions at the end of each lecture as homework. These practice exercises help to ensure students fully grasp the concepts of topics covered and able to confidently apply them during their examinations. All homework will be thoroughly reviewed by the tutor in the following week.
03.
Topical
Tests
A topical test is conducted each time a chapter has been completed. This provides a clear assessment of the student's proficiency in the topic. Students can request for a re-test should they fail the first attempt or simply book a consultation slot with Mr Yeo if they need further help in a topic.
 04.
Free
Consultations
We offer free consultations for students who need extra help in H2 Mathematics. Each consultation slot is about 20-30 minutes, and the student can make a request to the tutor based on his availability. Help will always be available for students who need that extra bit of help.
Our Special Brew of Comprehensive Study Materials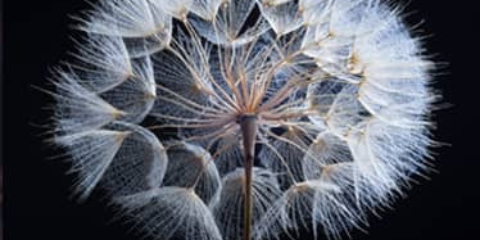 Very often, inadequate notes for self-revision serve as the main challenge to learning Mathematics. To overcome this, our head tutor Mr Alvin Yeo has tailored a series of comprehensive study materials for our H2 Maths tuition students. The summarised notes cover the fundamental examples of each topic and also the current trends of questions set for that topic. For practice, the notes come along with tutorial questions we have specially crafted or selected from past year prelim papers. In order to motivate students to study more independently, Mr Yeo has prepared handwritten solutions for his tutorial questions which are easy to follow and self-explanatory.
Boost-Up Programmes
Extra Lectures
Extra lectures are conducted during the June holidays to help students prepare better for their mid-year papers which are usually held in the first two weeks of July.
The Astro Programme
Extra lectures are conducted during the June holidays to help students prepare better for their mid-year papers which are usually held in the first two weeks of July.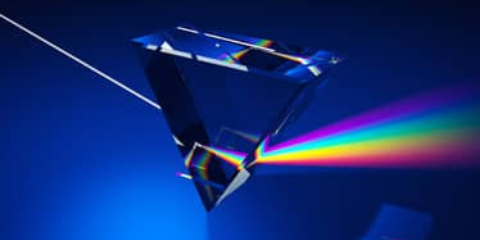 Our Track Record
| | 2018 | 2019 | 2020 | 2021 |
| --- | --- | --- | --- | --- |
| % of Annexe Project students scoring an A or B for A-Levels H2 Mathematics | 80.0% | 92% | 65% | 82% |
Preparing our students for the A-Level H2 Mathematics Exam
Phase I: Lectures
By attending the weekly lectures conducted by Mr Yeo, students will become adept in applying concepts required by the respective topics in the syllabus. Following The Annexe Project's 4-pronged approach, students will attain an intimate understanding of the topics, building momentum and confidence as the 'A'-Levels approaches. Mr Yeo usually completes the syllabus by June of the JC 2 year, whereupon Phase II will begin.
Phase II: 'Spotting'
This revision crash course is an intensive 4-month period designed to prepare our students for the upcoming national examination. Mr Yeo revises the concepts of every topic in the H2 Mathematics syllabus with his students using the revision package notes that he has created for each topic. In each set of notes, Mr Yeo will recap formulae and concepts for all topics. By closely scrutinising current trends, he also 'spots' two to three types of questions that may appear in the A-Level paper and compiles about five questions for each case type. These questions will be completed during class, which ends with a 15-minute quiz where students will be able to put into practice what they have just revised during the lecture.
Phase III: Mock Examinations
The preparation for 'A'-Levels H2 Mathematics ends with mock examinations set by Mr Yeo. There will be a total of two papers, to simulate the 'A'-Levels. It is usually conducted three or four weeks before the national exams so students can have a better sense of their readiness for the actual papers. During this last crucial period, consultation slots will be fully open for the weaker students to receive all the final help they can get from Mr Yeo before their big day.
Additional: The Astro Programme
The key to scoring in examinations (for Mathematics in particular) is practice, practice and… more practice. Mr Yeo recognises the importance of doing Mathematics problems repeatedly within a specific time frame because it helps to build confidence and trains each individual to manage their time wisely. The Astro Program is an additional programme that existing students can opt to enrol in during the last six months prior to the 'A'-Levels. Students will have to complete a full 3 hour paper each week and mark their own scripts with the solutions provided. Then, they will attend the consultation lesson with the tutor who will go through questions selected by the students themselves. After consultation, the tutor will collect the answer scripts for marking and grading. This programme aims to allow students to acclimatise to the mental rigour of completing a 3 hour paper and be fully-seasoned pros by the time of the actual examination.
| | 2018 | 2019 | 2020 | 2021 |
| --- | --- | --- | --- | --- |
| % of ASTRO students scoring an A or B for A-levels H2 Mathematics | 71.4% | 100% | 86.0% | Results to be released between 18-22nd February 2022 |
Your Tutor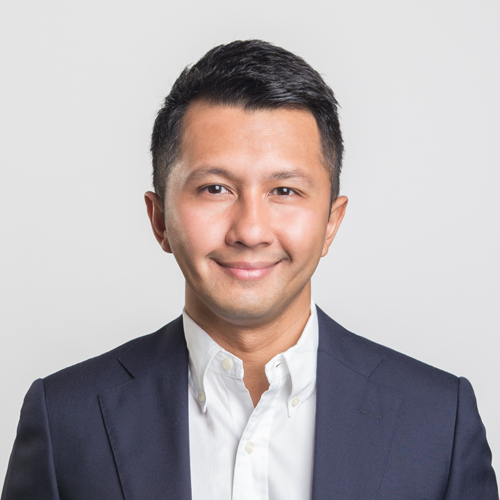 Education
Bachelor of Architecture, National University of Singapore NUS
Hwa Chong Junior College, Singapore 1996 – 1997
Maris Stella High School, Singapore 1992 – 1995
Experience
20 years of coaching and mentoring experience
Founder of The Annexe Project Educational Centre, Singapore since 2008
Lecturer and Subject Co-ordinator, A-level H2 Mathematics and O-level Additional Mathematics tuition, The Annexe Project since 2008
The ASTRO Program (A-Level)
The key to scoring, particularly in Mathematics, is practice, practice and… practice. Mr Alvin Yeo highly regards the importance of doing mathematic problems repeatedly within a given time frame because it helps to build momentum, confidence and trains each individual to manage time wisely. The ASTRO Programme helps students to achieve academic excellence and reach the goals they have set for themselves with a simple 5-step approach.
PROGRAM COMMENCES JUNE 2020.
Register your interest in the A-Level H2 Math Tuition Classes